Ghana is among one of the top consumers of baby diapers in the West African sub-region, consuming over 500 million units of baby diapers, second to Nigeria who consumed over 2 billion units[1] of baby diapers in 2019. The baby diaper market is growing and the proliferation of different brands of baby diapers has created a competitive landscape for both importers and manufacturers. The growing demand has also led to the emergence of a growing domestic production sector further increasing competition in the market and changing the market dynamics:  in terms of brands, though there are still more foreign brands in the market, local brands are also gaining a significant share. Equally, patterns of demand are currently flexible with greater shift in demand towards disposable diapers and locally manufactured brands, who are deeply positioned to attract demand from the lower to middle-income end of the market.
Types of Baby Diapers in the Ghanaian Market
The diaper market in Ghana is showing growth signs and is broadly classified into cloth and disposable diapers based on product type, with greater demand for disposable diapers.

Figure 1: Types of baby diapers in the Ghanaian Market (Source: Market Survey. 2021)
Share of local brands to foreign brands in the market
The market is flooded with different brands of diapers, both foreign and local, each gaining a fair share of the market due to their unique product characteristics and niche marketing. Currently, of the total number of brands in the market, about 74% of them are foreign brands, with just about 26% of brands being local.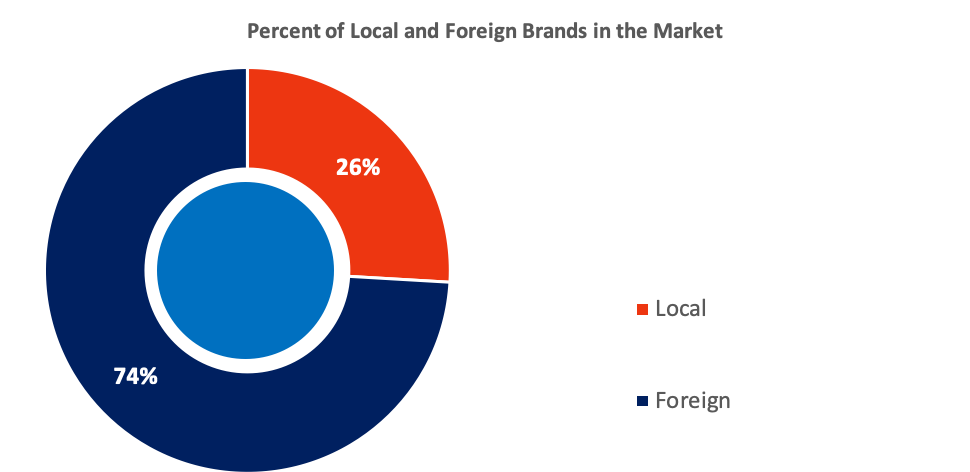 Figure 2: Percent of Local and Foreign Baby Diaper Brands in the Market (Source: Firmus Market Survey, 2021)
Read Here Also : Increase in Supply, Marginal Decline in Demand [An Occupancy Analysis of Commercial Real Estate in Accra]
Foreign diaper brands have been the order of the day in the Ghanaian diaper market for a very long time: they have a varied range of product categories and are perceived to be of high quality. Domestic production of diapers on the other hand is fairly new in Ghana with the first production starting around 2016. However, in as much as foreign brands dominate the Ghanian market, demand for local brands has been on the rise and it's set to take over demand from foreign brands largely due to price advantages as well as the growing visibility and popularity of the local brands.
Further, import of baby diaper products have been on decline in the past 5 years, around the same time local manufacturing began to take root. Specifically in 2019, imports decreased by as high as 53% following the establishment of the Sunda Ghana baby diaper factory in 2018 – Sunda Ghana produces the fastest moving baby diaper brand in Ghana, the Softcare brand. Imports further declined by 25% in 2020.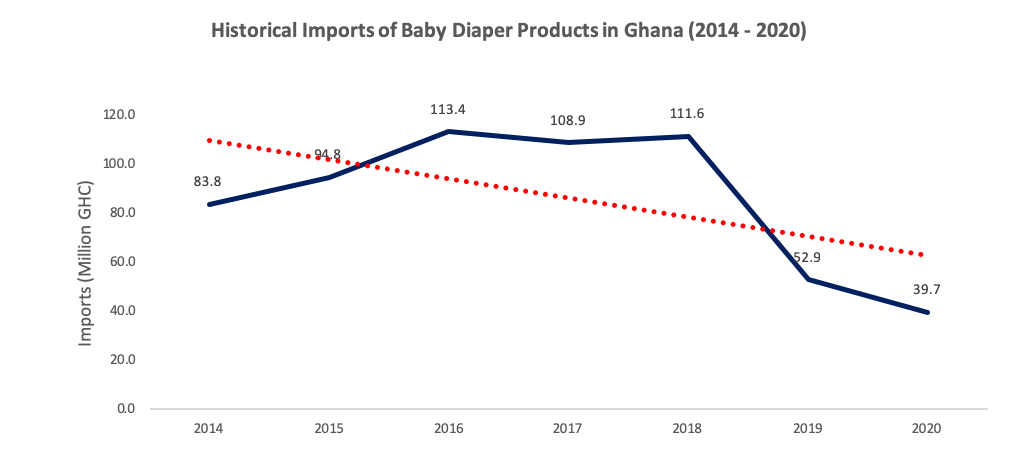 Figure 3: Historical Imports of Baby Diaper Products in Ghana (Source: MOTI, Ghana)
Top Countries of Imports
China has dominated the import market for baby diaper products over the past decade. Presently, China controls about 67% of the total imports into the country, followed by imports from Belgium which constituted 11% of total imports in 2020. Overall, imports from the top 5 countries accounted for 93% of total imports in 2020. The chart below provides further details.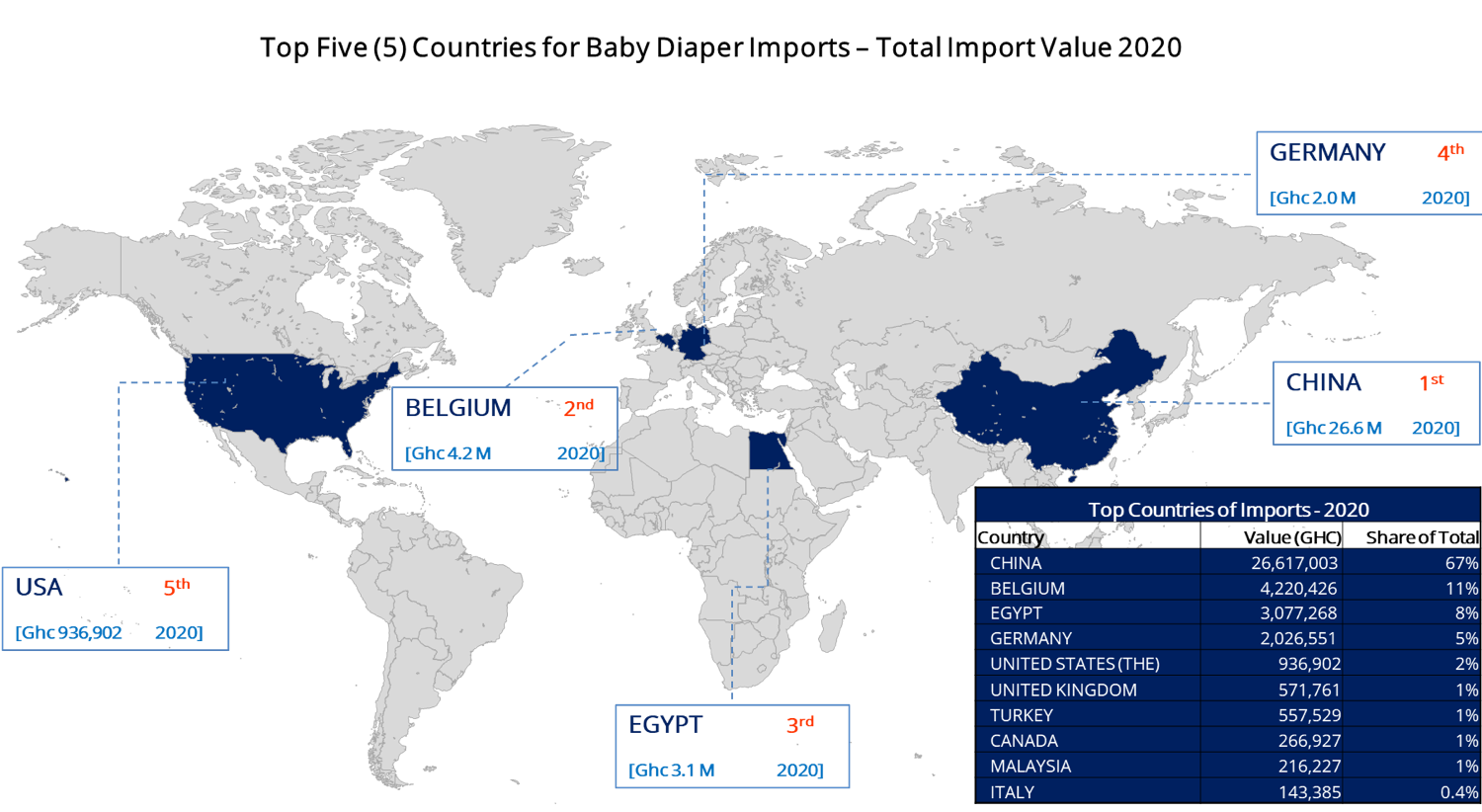 Figure 4: Top Countries of Import for Baby Diapers (Source: MOTI, Ghana)
The Competitive Landscape
The baby diaper market is highly competitive with a considerable number of local and foreign players. Over the years, these players have adopted strategic marketing initiatives to develop a niche for their brands and to also capture a fair share of the market. The market is predominantly dominated by Sunda Ghana Limited, Procter and Gamble, Sanita Consumer Products Limited and Kimberly-Clerk. Increasing preference for locally manufactured brands is expected to scale-up demand for baby diapers with local brands dominating the market over time.
However, foreign brands such as Pampers, Molfix, Little Angels, Huggies and among other brands are also demanded by a section of the middle to higher income earners owing to its high price points as well as the selective distribution channels used, which is mostly favorable to that section of the population.
The figure below highlights top competitive brands and the major key players behind these brands.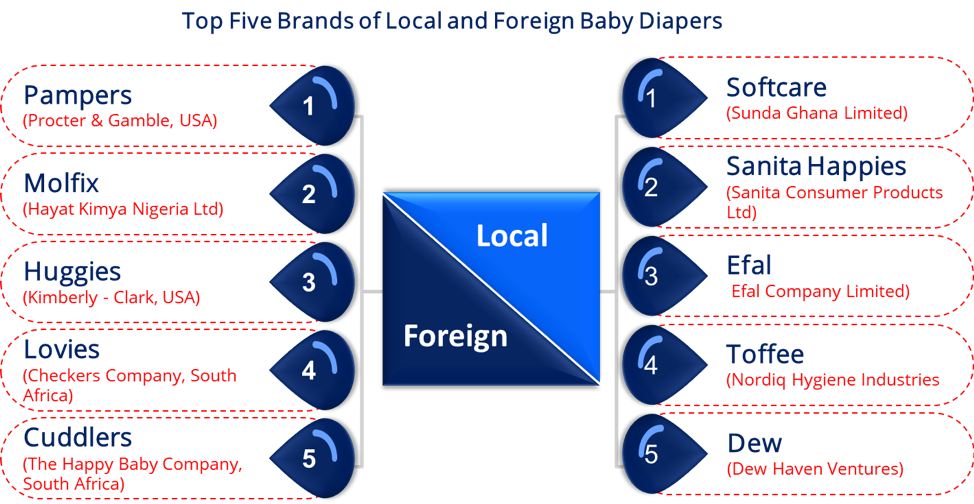 Figure 5: Top Local and Foreign Baby Diaper Brands in the Ghanaian Market (Source: Firmus Market Survey, 2021)
Drivers of Demand
Effective and strategic advertisement is crucial
Increasing advertisement is a major strategic marketing initiative fueling demand for baby diapers in the market. Due to the nature of competition in the market, advertisement controls demand trends and market acceptance of a brand; strategic advertisement creates market awareness and deepens market penetration. Brand visibility and popularity which is achieved with strategic advertisement influences 45.5% of market demand for baby diapers in the Ghanaian market. This is followed by other factors including product quality, price and packaging recording 27%, 18.2% and 9.1% respectively. Key stakeholders such as Sunda Ghana Limited, Pampers Ghana and Sanita Consumer Products Limited are growing on consumers due to effective marketing across both urban and rural cities in the country. These brands effectively advertise on both traditional and digital platforms.
Increasing health and hygiene awareness
Increasing concern for the health and hygiene of infants is also a predominant driver of demand for baby diapers in Ghana. This primary concern among consumers has led to the infiltration of different brands of baby diaper products from different part of the world in the quest to meet the health and hygienic standards consumers' desire. Also, consistent education via digital and traditional media by key players in the disposable industry reiterates the need to practice general hygiene for infants. The key message – baby diapers provide comfort, breathability and absorbency that are beneficial for the health of infants compared to other substitutes – has resonated with most consumers. 
General preference for local brands
Ghana's baby diaper market has seen a major boost owing to market penetration of local brands which are manufactured and packaged in the country. Since the inception of local production of baby diapers in the 2000s, the diaper market has witnessed a remarkable growth. Domestic companies have capitalized on increasing consumer preference for local brands to meet the market demand for baby diapers in the country with each brand developing a market niche for their products. Consumer preference for locally manufactured brands can be attributed to price, accessibility, and availability, as well as a conscious acceptance of local products.
Increasing disposable Income
Generally, increasing disposable income leads to a simultaneous increase in either consumer purchasing power or savings. Ghana's move to middle-income country implies increasing disposable income and a simultaneous increase in standard of living. A 6.5% average annual growth rate in Ghana's Gross Domestic Product[2] (GDP) over the past decade has had a positive influence on the spending power and socio-economic development of consumers, hence expenditure on baby care products have equally increased.
Diverging Trends in the Baby Diapers Market
Consumers are becoming price sensitive
Baby diapers just like other FMCGs are highly price driven. Brand loyalty in the baby diaper market is generally low due to the price-sensitive nature of the market. Consumers place high importance on price causing the demand to be somewhat elastic in nature – For 18.2% of consumers, price is the most important factor influencing their demand for baby diapers. Typically, in Ghana, there is a high preference for stick-on diapers to pant diapers due to its relatively lower prices in addition to the fact that it is easy to use. The forces of price and demand cannot be downplayed in the market with all other things being constant.
Digital marketing is the turning point
The relationship between digital marketing and its impact on consumer demand is positive. Growing market dynamics has contributed to the exploration of different marketing initiatives within the baby diaper market. Major players have adopted digital marketing via influencer marketing – social and non-social media marketing by associating their brands with celebrities and influencers – to encourage brand demand and usage. Content marketing, affiliate marketing, video marketing among others cannot be underestimated. Market competitiveness has led to key players endorsing different digital marketing strategies to draw attention to their brands.  Growing online marketing of baby diapers is the new drive for the baby diaper market.
Potential For Investment
The potential for investment in the disposable diaper market is still great. Demand for diapers is high with an estimated 500 million units plus consumed annually. Greater health awareness and consciousness is also set to further increase demand for baby diapers in the medium to long term, with a significant portion of this demand allotted to locally manufactured brands.
Presently there are about 5 local manufacturers with just one of them gaining significant presence in the market. Further, almost 40 million Ghana Cedis worth of baby diaper products are still imported into the country at a time when there is greater acceptance for locally manufactured brands. Moreover, any production facility set up to produce baby diapers can easily be adopted to producing other fast moving consumer products such as sanitary towels.
There are also several incentives such as tax holidays set out by the government of Ghana to attract investors into the manufacturing sector under the 'One District One Factory' policy. Opportunities also exist to export to other countries within the West African sub-region, especially landlocked countries such as Mali and Burkina Faso, facilitated by the African Continental Free Trade Agreement.
About Firmus Advisory Limited
Firmus Advisory offers a comprehensive range of market research services including market and sector insights as well as customer satisfaction studies. Employing the full set of market research tools (depending on a business' particular need), we unearth insights that will help you understand a business situation and make insightful and profitable decisions. Over the years, we have provided research services to a number of local and international companies and have obtained optimal experiences in the areas of customer experience surveys, market insights and brand tracking studies across multiple sectors. Read more on https://firmusadvisory.com/.
About the Authors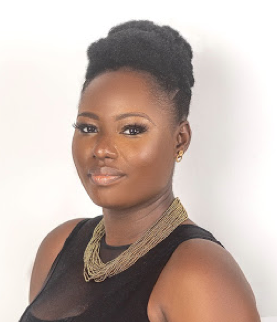 Anita Nkrumah
Head, Research and Business Development
Firmus Advisory Limited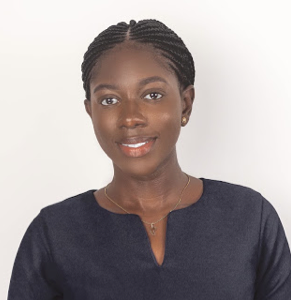 Rachael Dampson
Research Executive
Firmus Advisory Limited
References
[1] Pulp &Paper Africa "West Africa: Disposable Baby Diapers Industry" [Online]. Available at http://africapulpaper.com/en/articles/west-africa–disposable-baby-diapers-industry–
[2] MoFEP. 2021. Ministry of Finance and Economic Planning. https://www.mofep.gov.gh/